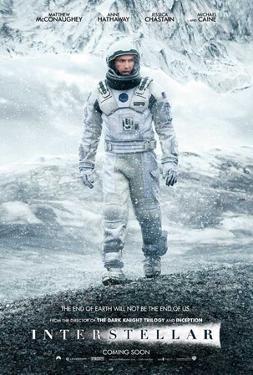 Day 2 of the 2018 edition of Ebertfest and a cold wind is proving to be the festival's only unwelcomed guest.  Once inside, all is well.  The day started with a panel discussion at the Hyatt sponsored by Rotten Tomatoes on the future of film criticism.  Chazz Ebert managed to gather the site's cream of the crop from rogerebert.com editor Matt Stoller-Seitz to Chicago Tribune critic Michael Philips, Sun-Times critic Richard Roeper, "Movie Mom" Nell Minow and legendary critic Leonard Maltin among others.  The joy is that the discussion was not all negative, mostly grousing about how Netflix's films and TV shows come so thick and fast that they are often hard to keep up with.  The most astute observation was that today's fickle public doesn't want to spend 3 hours in a movie theater but they'll spend an entire weekend binging a show on Netflix.
Over at the Virginia Theater, the roster of films for the festival's first full day could boast a theme, if anyone related to the festivities had purposefully meant it that way – all three were films about the bond between fathers and daughters and all presented with real-life complications bound in the struggles of parental love.
First up was a challenge for yours truly because four years-ago I gave a middling review to Christopher Nolan's Interstellar.  Dismissing it based possibly on seeing it in a bad mood, I described it this way:
Here is a movie with infinite science and infinite filmmaking skill, but it weighs so heavily on an over melodramatic bid for the soul of humanity that after three hours we find ourselves too exhausted to care.
A revisit, I thought, might change that opinion and possibly flesh out something that I missed the first time around.  The verdict is that while I found it somewhat more involving, I still found that the bulky and over-long story – by the end – wore me out.
The Plot: We're sometime in the near-future when the planet Earth is essentially on life-support, suffering a resurgence of the dustbowl as our crops are drying up and humanity has regressed into an agrarian state. Amid this breakdown comes Cooper (Matthew McConaughey), a good-hearted former aeronautical engineer-turned-farmer who is raising a son named Tom (recent Oscar nominee Timothée Chalamet), and a daughter named Murphy (Mackenzie Foy).
During a massive dust storm, Cooper and Murphy find themselves the recipients of a sign in binary that is either a message from ghosts, God or space aliens. In doing the math, Cooper finds himself among officials at the remains of NASA, and quickly assigned to travel into space, navigate through a worm hole and find another habitable planet to sustain mankind. His crew includes a mournful co-pilot named Brand (Anne Hathaway), a physicist named Romilly (David Dyasi); and a geographer named Doyle (Wes Bentley). Also, two robots named CASE and TARS, who look like monoliths and move like spiders.  Actually, CASE and TARS are the best things in the movie. They look like the kiosk that you buy your movie tickets from, but they break into smaller parts to perform rudimentary functions –they're really quite impressive.
Through a plot that gets way too complicated, the crew find themselves on the other side of the galaxy where they realize that one hour on the new planet equals seven years on Earth. That leads to emotional crises on Cooper's part because he's the one member of the crew with kids back home. Time and relative space begin to spin and bend and twist until neither the crew nor the audience can figure what the heck is going on.
The Verdict: Figuring out what is going on is the most aggravating part of this overlong movie.  I appreciate Interstellar more than I actually like it.  While there is a lot to love, I wish there was less of the movie to have to get through.  I run three hours and keeps upping the stakes and changing Cooper's circumstances until, by the bottom of the second hour, I was ready for the film to get to the point.
What I did like was the simple human element.  This could have been a movie that skated by technology alone, but the relationship between Cooper and his children is quite touching, especially the complications that arise when he finds himself an absent parent.  It's a bond that I didn't expect and didn't expect to be so touched by.  I just wish there was less of the movie to have to love.
The father/daughter bond was far less bulky in the next film of the day, Gregory Nava's good-hearted 1997 bio-pic Selena which tells the touching story of the rise and tragic fall of Tejano singing sensation Selena Quintanilla-Perez, played in a lovely performance by then 28-year-old Jennifer Lopez in her first starring role.  The smart choice by Nava is to focus on Selena's home life from childhood on up to her tragic death.  What could have been just a lot of tabloid garbage turns out to be the portrait of a family, most especially of the bond between Selena and her devoted father Abraham played in an equally beautiful performance by Edward James Olmos, a protective papa bear who wants the best for his family.
Selena is not perfect, Nava allows the film occasionally to fall into the showbusiness cliché about following your dreams and overcoming adversity, but the focus of the film is still to be admired.  The machinations of Selena's death are wisely neither foretold or fawned over.  The film is so focused on her supportive family that her tragic murder almost comes as a surprise.
And speaking of surprises, I had forgotten how much I enjoyed the evening's last film Amma Asante's Belle, one of those challenging page-out-of-history bio-pics that not only signals the new spirit of diversity but opens up a chapter of history that you may not be aware of.
The film is inspired by the true story of Dido Belle (wonderfully played by Gugu Mbatha-Raw) who, in 1789, is the illegitimate black daughter of a Captain in the Royal Navy (Matthew Goode) and then raised by her aristocratic Great-Uncle Lord Mansfield (Tom Wilkinson) and his less-understanding wife (Emily Watson).  Belle is lucky that her lineage affords her certain open-doors around the house but is held back by the color of her skin from mixing at social gatherings.  The complications over her complexion cause all manner of problems, particularly when it comes time for her to find a suitable husband.
The power of Belle is it simplicity.  Belle is a woman of grace and great intelligence.  She's charming in every conceivable way, but her skin color closes many doors to her future.  The social norms of 18th century England forbid her from becoming a pillar of the social community and there the tragedy lies.
What is special about the film is the way in which Asante paints the members of Lord Mansfield's household.  They are shocked when Belle is brought to their front door but over the course of many years, there is a warm and caring bond that forms even though Lord Mansfield sometimes has to remind them that while they are cool with Belle's presence, the rest of society may not understand.  The warm bond between Belle and Lord Mansfield is the key relationship here.  He is a chief justice, a man of power who sees under the skin and becomes a father to this young woman.
All three films, as I said, deal with fathers and daughters in their own way, a loving bond that breaks through distance, through race and through the difficulties of growing up.
Jerry Roberts is a film critic and operator of two websites, Armchair Cinema and Armchair Oscars.