The 92nd Academy Awards are just days away, so this week I am taking a look at each of the nominees individually. Are they worth it? Let's take a look.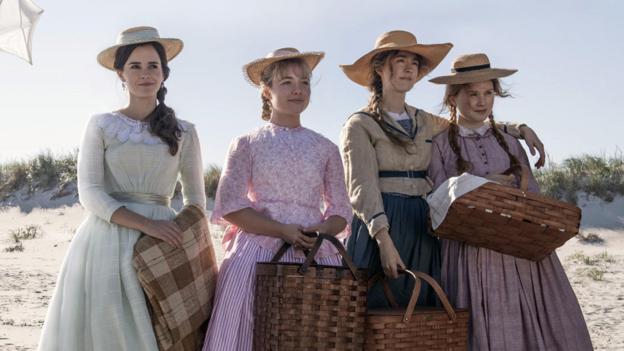 This doesn't happen often, but I was taken completely by surprised by Greta Gerwig's Little Women. I thought I knew what to expect. I imagined another flat retread of Louisa May Alcott's 1869 classic with far-too-contemporary actors playing dress-up leaving me with an effect that was polite but not overwhelmed.

That wasn't the case. Here is a movie made with passion, with style and with a gifted filmmaker's great skill. It is not just window dressing, it's a story about four women bound by the riggers of their social mandates but each one with an eye on their own artistic pursuits. Jo wants to be a writer. Amy wants to be an artist. Meg wants to be an actress. Beth wants to be a musician. Yet, they are all pulled into the very 19th century code of landing a rich husband. What is incredible about this set up is that it is surprisingly contemporary, extolling the toxicity of the glass ceiling then and now.

At the same time, Gerwig's filmmaking talent shines. She sets her story in various points in time as we see the characters as they were years earlier and then in the present. That way we can see how they have changed, the state that they are currently in, and how they eventually got there. In that, we get a complete portrait of lives being lived, of a particular personality and the birth of their individuality. Its a very simple construction but it gives the characters a three-dimensional feel.

I can't say enough about Greta Gerwig's wonderful film. It's so full, so bright, so alive. When it was over, I felt that I knew each of these characters and their passion. What a wonderful film.
Jerry Roberts is a film critic and operator of two websites, Armchair Cinema and Armchair Oscars.